In 2020, the Emergency Support Fund for key populations in Eastern Europe and Central Asia supported 85 applications from 9 countries. One of them was a project to support the Revansh drop-in centre in Kazakhstan, which at the time of filing the application was facing the threat of closure.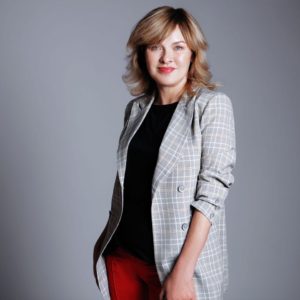 Elena Bilokon, Head of the center, told AFEW International about how the Fund helped the centre to continue its activities and provide vital services aimed at removing barriers to access to treatment and medical and social services among People Who Inject Drugs (PWID) and People Living with HIV.
An emergency situation
Our centre first opened 3 years ago. Since then, we have succeeded in providing assistance to people from socially unprotected segments of the population, people who are often rejected even by those closest to them due to being diagnosed with HIV or tuberculosis; people who have lost all hope that the future could be brighter than the present. In 2020, our drop-in centre was under threat of closure due to inability to pay the rent. If it were closed, then 18 people living in the drop-in center would be on the street, and 422 people could lose their registration and, accordingly, access to ARV treatment and prevention, as well as other medical and social services. At the time of contacting the Fund, the center had a 3-month lease debt of 600 thousand Kazakhstani tenge (approximately 1400 USD), and did not have the means to pay fees to team members.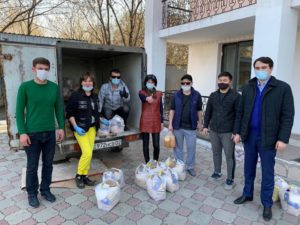 Results
Our activities within the framework of the project provided people with access to medical and social services. This included increased the access of PWID to medical services, allowing them to enter opioid substitution therapy programs, enabling people to start taking ARV therapy and TB treatment, and improved their quality of life. We were also able to communicate the problems and situations experienced by people with TB and HIV to government agencies, the media and the partner network of providers.
Centre for women who left detention facilities
During the implementation of our projects, we had an urgent need to revise a range of special social services, taking into account needs by gender. We had to solve the problem of finding temporary housing for women with socially significant diseases and their children. Centres which provide services to men, including those registered with probation services, such as The Centre for Social Adaptation, do not accept children. During the COVID-19 quarantine and global crisis, women of this target group suffered the harshest consequences. Many of them lost their jobs, due to the inability to pay the rent, or due to a lack of documents or gadgets, or low computer literacy. Many could not receive government benefits during the emergency.
Therefore, in May, within the framework of the UNFPA project to strengthen the potential of women, we opened another centre for women living with HIV. The centre was dedicated to women who left detention facilities and found themselves in difficult life situations, where they underwent a re-socialization program and received temporary accommodation services. A range of services were provided to 132 women and 37 children. These women learnt computer literacy, completed courses in hairdressing and sewing, received help from a psychologist and a lawyer who was attached to the clinic, and began to receive ARV treatment. Also, the women studied in a law school organized with the support of the Emergency Aid Fund. This project ended at the end of September and we see a need to continue this initiative.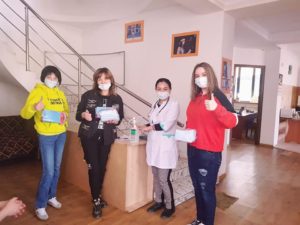 What does the Emergency Support Fund mean for you?
The support of the fund was a kind of lifeline for us, since our organization was on the verge of collapse. In addition, the grant from the Fund became a launching pad for new opportunities and expanding partnerships. So, for example, from September 1, 2020, we are participating in the 4-year project "Radian" – "Creation and implementation of a sustainable, comprehensive, cost-effective urban program to control the HIV epidemic in the city of Almaty". This is aimed at increasing adherence to ARV treatment, as well as testing and prevention.
The Soros Foundation extended its support in 2020. Within the framework of the project, people can receive the entire necessary range of services, including completing necessary documentation for registration and temporary residence, they can also use paid ultrasound and dentist services – many have not received these services since the age of 15-18. The types of services our organization provides has expanded, and today we provide psycho-social support to women of fertile age at a new clinic, where our peer consultants provide Sexual Reproductive Health and Rights consultations and consultations on ARV adherence. In general, the Emergency Fund helped to strengthen the capacity of the organization, the professional growth of employees, the development of policies and procedures of the organization. Through a variety of gender-oriented services, it helped to solve acute psychological, legal and social problems of women from key populations, helped them to gain counselling skills, communication skills, the ability to speak with employers, government officials, and enabled them to re-establish broken social ties with relatives.
A client´s story
A man, originally from Karaganda, was in Almaty, working, when the COVID-19 emergency hit. It so happened that he lost his documents, contracted COVID-19 and received treatment. However, after being discharged from hospital, the man had nowhere to go. Being in a new city, without documents, he was facing his difficulties alone. He was also unable to receive his ARV therapy. Luckily, the man ended up in our centre. During his stay at the project, he managed to recover his identity card, and registered with Centre-AIDS, where was provided with psychological and legal assistance, and found a job.
Maria, 42 years old, a person living with HIV, a user of psychoactive substances, had been on the list of lost patients of the State AIDS Center since 2019. She was admitted to the Revanch Foundation from the Republican Center for Mental Health after undergoing treatment for addiction to psychoactive substances, with partial amnesia and suicidal inclinations. During the three months of her stay in the Project, she received all the necessary range of services: she was signed up to receive primary health care, she received access to ART, accommodation services, assistance in obtaining disability pension payments, she underwent an ultrasound of the heart, she received a grocery certificate. She now attends Counselling Groups and Legal Literacy Schools.
It is for the sake of happy stories such as these that we continue our activities. Thank you very much to your foundation for supporting the most vulnerable groups of the population and helping us to implement socially significant projects.