AFEW International relies upon the expertise of its Supervisory Board members for guidance and support. Therefore, AFEW's Supervisory Board is comprised of professionals with extensive experience in organisational management, programme development and evaluation, financial management, and research. Currently, the AFEW's Supervisory Board consists of the following nine members: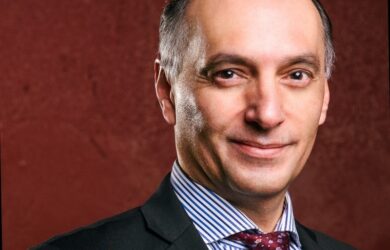 Masoud Dara
, Dr. (Board Member) is a physician and public health professional from Belgium with more than 25 years of experience in designing, implementing and evaluating health programs with a focus on infectious diseases in about forty countries across four continents. Since 2021, he functions as the Senior Director of Global Health and Public Affairs at Otsuka Novel Products Group GmbH. From 2010 to 2021, he worked with the World Health Organization in various capacities including the WHO Special Representative, Coordinator of Communicable Diseases, Senior Tuberculosis, HIV and viral hepatitis Advisor, Senior Advisor to the European Union and WHO Medical Officer. From 2001 to 2010, he served as a Senior Consultant of the Royal Netherlands Tuberculosis Association (KNCV) and functioned as a WHO Medical Officer in Moscow. In the beginning of his international career, Dr Dara worked as a medical doctor and Project Coordinator of Médecins Sans Frontières in Central Asia and as the Head of Belgian Red Cross in Kosovo between 1998 and 2001. Dr Dara has authored more than 80 publications in peer-reviewed journals and several WHO guidelines. He has been a chair and a member of various scientific working groups. Furthermore, he had previously served as an associate editor and a member of the Editorial Board of several peer-reviewed medical journals. Dr Dara is also an Honorary Senior Lecturer of the Queen Mary University of London.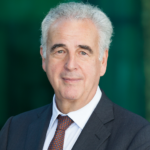 Michel Kazatchkine (Chairman) is the special advisor to Joint United Nations Programme on HIV/AIDS for Eastern Europe and Central Asia. He is one of Programme Committee Co-Chairs of the 22nd International AIDS Conference, he has advocated for an increased role of Eastern Europe and Central Asia at the AIDS 2018 Conference. Professor Kazatchkine is also a Senior Fellow with the Global Health Centre of the Graduate Institute of International and Development Studies in Geneva, and a member of the Global Commission on Drug Policy. Between 2007 and 2012, Professor Michel Kazatchkine has been the executive Director of the Global Fund to fight AIDS, Tuberculosis and malaria. From 2012 to 2017, he served as the UN Secretary General's Special Envoy on HIV/AIDS in Eastern Europe and Central Asia. In 2021 he received the Desmond Tutu award for HIV prevention research and human rights.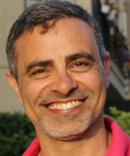 Dr. Udi Davidovich (Vice-Chairman) is a social and clinical psychologist. He works as a senior researcher, manager and PhD supervisor at the Department of Research at Amsterdam Public Health Service in association with the University of Amsterdam, the Academic Medical Centre. Dr. Davidovich leads the psychosocial research line in the department as well as the unit for Online Research and Prevention. Since 1998, Dr. Davidovich concentrated on the study of the determinants of HIV and sexually transmitted infections related sexual risk behaviours among different risk groups, the translation of these findings into prevention strategies and their transformation into workable prevention interventions, both nationally and abroad.  In more recent years, he has also specialized in the usage of the internet and mobile technologies as tools for the development and evaluation of prevention interventions. Dr. Davidovich is a permanent member of the 4-head steering committee for the national online prevention of HIV and sexually transmitted infections in men who have sex with men and the winner of the 2009 Galjaard National prize for the best public health campaign of that year.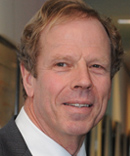 Dolf Kamermans (Treasurer) studied economics at the Erasmus University in Rotterdam. Previously he worked for a research institute in the Netherlands, TNO, and for many years for the largest insurance company in the Netherlands, Achmea. For over 20 years he was on the board of several divisions of this company, mostly in healthcare, disability and related services. In 2013 Kamermans left Achmea and became a consultant and non-executive member of the board of a smaller insurance company. In the nineties, he advised the governments of Moscow and Saint Petersburg on healthcare reforms. 

Vladimir Mendelevich (Board Member) is a psychiatrist from Kazan, Russia; in 1985 he started teaching psychiatry at Kazan State Medical University and since 1997 he heads the university's Department of medical and general psychology. In 1999 Prof. Mendelevich established an opioid treatment centre to offer rehabilitation services to people who use drugs. Since 2001 Prof. Mendelevich works in the field of HIV prevention and the following year he became a scientific consultant of the International Harm Reduction Development programme funded by the Open Society Foundations. He is a board member of the All-Russian Psychiatric Association and European Opiate Addiction Treatment Association. In 2007 he won the International Rolleston Award, which is given annually to an individual who has made an outstanding contribution to reducing harms from psychoactive substances at an international level.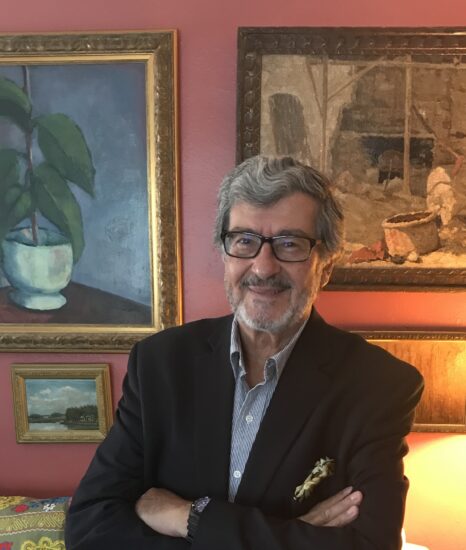 Hernán L. Fuenzalida-Puelma, Esq. LL.M (Yale Law School), (Board Member) is a citizen of the USA and Chile, a lawyer with extensive international experience in 57 countries in policy and regulation, health care financing and insurance, health systems and institutional development. For over 10 years Mr. Fuenzalida served as a General Counsel at the Pan American Health Organization / Office for the Americas of the World Health Organization (PAHO/WHO). He is the co-editor of pioneering Scientific Publications with PAHO/WHO, Washington DC: "The Right to Health in the Americas, a constitutional comparative study", "Bioethics" and "Legal and Ethical Issues in the Study of HIV/AIDS". He is a Serving Member (2017-2021) with the Technical Review Panel of the Global Fund to Fight AIDS, TB and malaria. Board memberships include Editorial Boards of Caucasus Journal of Health Sciences and Public Health (2015 – present) and Hepatology, Medicine and Policy (2015 – present).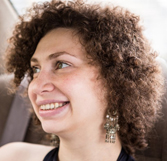 Maria Yakovleva (Board Member) is a Director of the Program-Target Charitable Director of Candle Charitable Foundation. Maria has been working in the field of HIV since 2010. She joined the organization as a volunteer, and in 2013 became the director. The Candle Foundation is a community organization working with HIV-positive people. Mainly, the organization works with people who use drugs. During her eight years in the field of HIV, Maria participated in various patient initiatives: she was the coordinator of HIV Young Leaders Fund for Eastern Europe and Central Asia, and she was also one of the founders of the Patient Control movement. Maria Yakovleva is a member of the All-Russian Women's Association EVA – a network of women affected by the HIV epidemic and other socially significant diseases.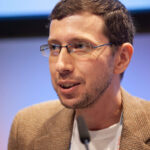 Timur Abdullaev (Board Member) is a human rights lawyer and a TB/HIV activist from Uzbekistan. Being a tuberculosis survivor and person living with HIV, he is passionate about mobilizing and strengthening the global movement of people affected by TB while striving to make sure that TB and TB/HIV co-infection remain a priority in the broader context of public health and universal health coverage. Timur is currently serving as a community representative on Stop TB Partnership's Coordinating Board and as a Board member of TBpeople, the global network of people affected by TB. Besides, Timur continues his professional career as a human rights and public health consultant, working with a wide range of international development agencies and NGOs.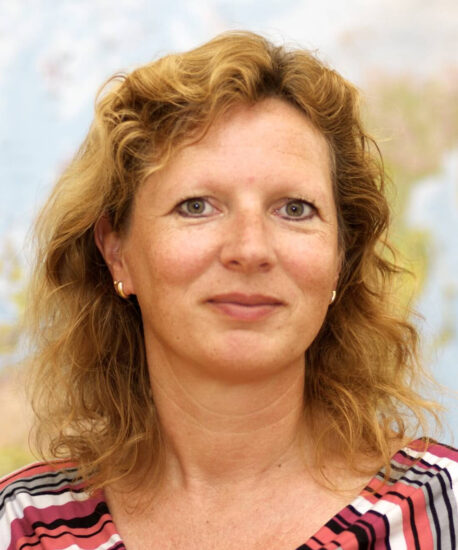 Dr. Marieke J. van der Werf (Board Observer) is a medical doctor and epidemiologist, specialized in infectious diseases and public health. She works as the head of Disease Programme Tuberculosis at the European Centre for Disease Prevention and Control in Stockholm, where she is responsible for the scientific and technical work of the Centre on tuberculosis surveillance, diagnosis, guidance development, and country support. She has provided technical assistance and built capacity for epidemiological and operational research on topics relevant for tuberculosis prevention and control in Europe, Africa and Asia. She also contributed to the knowledge base on tuberculosis and other infectious diseases by (co-)authoring more than 100 articles in international peer-reviewed journals. She participates in the work of international policy advice groups such as the World Health Organization STAG-TB and the Task Force Impact Measurement, and international guideline development groups.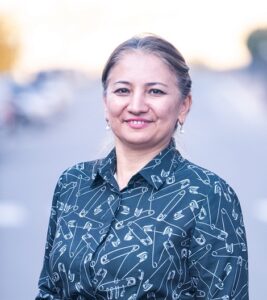 Natalya Shumskaya (Representative AFEW Partnership, Board Observer), graduated from the faculty of pedagogics and psychology from the Osh Pedagogical Institute. Later she studied developmental psychology and acmeology in the graduate school of the Kyrgyz-Slavic University. Natalya started her work in HIV-prevention programmes in 1998 in "Médecins Sans Frontières" (MSF) as an outreach worker and a trainer. In 2001 she became the head on NGO "Podruga" in Osh. Since 2005 she has been the Director of AFEW-Kyrgyzstan. Natalya speaks Russian, English, Kyrgyz and Uzbek.