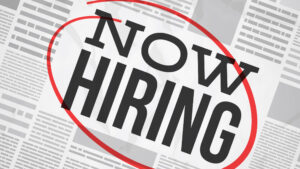 Aidsfonds and AFEW International are looking for a researcher to assess the impact of the Emergency Support Fund for Key Populations in Eastern Europe and Central Asia.
Since 2018 Aidsfonds and AFEW International respond to the fast-growing HIV epidemic in Eastern Europe and Central Asia (EECA), through the Emergency Support Fund (ESF) for Key Populations in Eastern Europe and Central Asia.
Small grants ranging from € 3.000 to € 10.000 to community based organisations aim to ensure access to HIV prevention, treatment and/or services for key populations, or projects protecting the human rights of key populations in 10 countries in EECA: Armenia, Belarus, Kazakhstan, Kyrgyzstan, Moldova, the Russian Federation, Tajikistan, Turkmenistan, Ukraine or Uzbekistan. Since its start the ESF has received about 600 applications of which over 230 received a grant.
To learn if and in what ways the ESF is a successful instrument in reaching key populations in the EECA region and what could be improved about the ESF, we are looking for a researcher that can assess what the local impact of the ESF was and in which lessons can be learned (i.e. which groups were not reached, which needs were not met, etc.).
This could be studied by interviews with grantees, Advisory Board members, rejected applicants and members of local communities. This information is crucial in learning how the ESF as a funding mechanism can be improved. Next to this Impact Assessment we will be carrying out an analysis of the data of the ESF.
Requirements
We are looking for a hands-on, fast working consultant with proven experience in impact assessment.
The consultant should be familiar with working with key populations (including LGBTQI people, sex workers, people who use drugs and people living with HIV).
• Excellent report writing skills in English and Russian.
• An advanced university degree in Social Sciences, International Public Health, Policy analysis or related field, or similar experiences;
• Proven experience in doing research in the EECA region and among communities affected by HIV;
• Available between mid-July and September 2021.