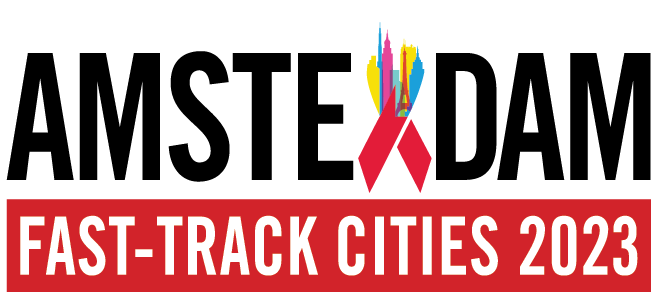 The Fast-Track Cities 2023 conference will take place September 25-27, 2023, at the RAI Amsterdam Convention Center. Organized by the International Association of Providers of AIDS Care (IAPAC), in collaboration with the Joint United Nations Programme on HIV/AIDS (UNAIDS), the Fast-Track Cities Institute, and other partners, the conference aims to highlight successes achieved across the Fast-Track Cities network, address cross-cutting challenges faced by local stakeholders, and share best practices in accelerating urban HIV, TB, and HCV responses.
The conference will provide a space for interactive dialogue and facilitate the collaborative development of innovative approaches to ending HIV and TB, as well as HCV elimination. The conference will feature a distinguished faculty from across the Fast-Track Cities network, convened under the theme, "Integration and Inclusion for Impact," reflecting the importance of an integrated approach to urban HIV, TB, and viral hepatitis responses that prioritizes inclusivity in health and social care. The topic of the conference's high-level panel will be "Inclusivity as Driver: Issues, Challenges, and Opportunities in Implementing SDG 11."
With the 2022 rollout of the Sevilla Declaration on the Centrality of Affected Communities in Urban HIV Responses, the conference will also focus on city and municipal efforts to eliminate inequity, social marginalization, and stigma as part of a broader social transformation agenda to make cities and municipalities inclusive, resilient, and sustainable.
The City of Amsterdam and IAPAC held a joint event on January 27, 2023, to announce today, along with public health authorities and local community representatives, to officially announce the Fast-Track Cities 2023 conference. Click to view the event press release or read the formal remarks delivered by Dr. José M. Zuniga, President/CEO of IAPAC and the Fast-Track Cities Institute.
CONFERENCE PROGRAM
The Fast-Track Cities 2023 conference program will comprise a combination of panel discussions, city/municipal case studies, oral and e-poster sessions, and satellite events. View the most up-to-date conference program here.
KEY DATES
Following are key dates related to the Fast-Track Cities 2023 conference:
Abstract Submission Deadline – May 26, 2023 June 16, 2023
Abstract Disposition Announcements – July 14, 2023 July 28, 2023
Standard Registration Deadline – August 18, 2023
Cancellation Deadline (with $75 penalty) – August 18, 2023