On October 22, in Warsaw, the Initiative "Support for Ukrainian PLHIV living in Poland. Community capacity building" held a "Positive Lunch" for Ukrainian women from key populations. This initiative is developed in the framework the project "Ukrainian refugees with HIV living in Poland engaged in HIV policy and practice" supported by VIIV Healthcare (GIPA Accelerator Fund). 12 participants, women living with HIV who were stranded in Poland because of the war, came to the event from different parts of the country. This meeting became for them a place of inspiration, solidarity and strength.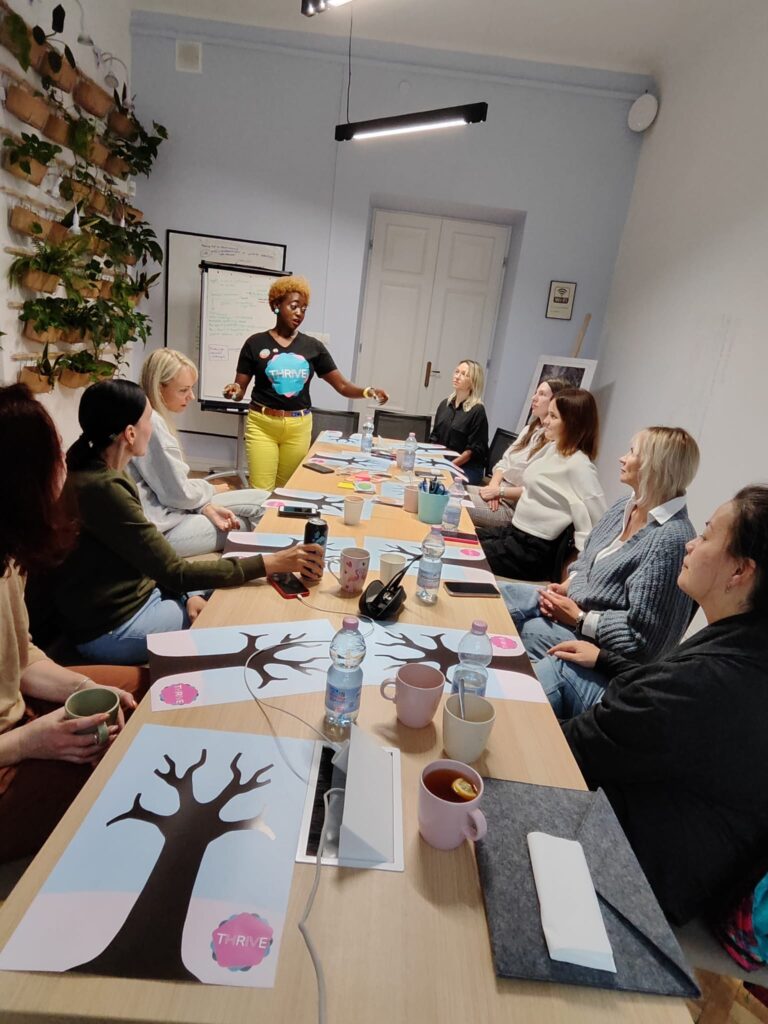 The event started with an online meeting between the participants and representatives of the Positive Women's Organisation, activists who have themselves gone through difficulties in their fight against HIV. During the meeting, they exchanged experiences and plans, discussed topical issues and sought answers to the challenges of today's time together, agreeing to develop co-operation in the three countries. For many participants, it became an important step towards self-understanding and getting strength.
Special attention was paid to the art therapy practice by co-organizer Eliane Becks Nininahazwe, HIV Stigmafighter from the Netherlands. She presented "Dream Tree", an exercise that helped participants to manifest their desires and goals in life, even the smallest ones. This method allowed each woman to share their dreams, inspire each other, and build their confidence and self-esteem.
Eliane shared her impressions: "It was a privilige for me to work with this great and strong group of Ukrainian women living with HIV in Warsaw, and to make and share our colourful dream trees. It made me extremely proud to create such a strong connection with my soulmates. I have been able to make friends for life in these few hours together. Let us grow up together positively!"
The second part of the lunch was dedicated to working with a psychologist and "grounding and safe space" techniques. Here each participant could pay attention to their inner self, spend time reflecting on her experiences and ways to solve them, as well as find effective self-help methods.
This event not only gave the participants new friends but also inspired them to fight for their health and rights. They gained support and solidarity, and now they are ready to share this energy with others.
We believe that initiatives like this are very important and can give inspiration for women living with HIV in their search for strength and motivation. These events empower them to move forward, supporting each other and making the world a brighter and better place.
For reference
One of the AFEW International's strategic directions is Improving resilience of communities and addressing the negative consequences of the crisis in Ukraine and the implications for the entire region. Following this, at the end of March 2023 we launched the Programme of training and mentorship for the Ukrainian refugees living with HIV in Poland. The project's goal is the expansion of equal and full participation of the Ukrainian refugees with HIV in Polish HIV programmes.