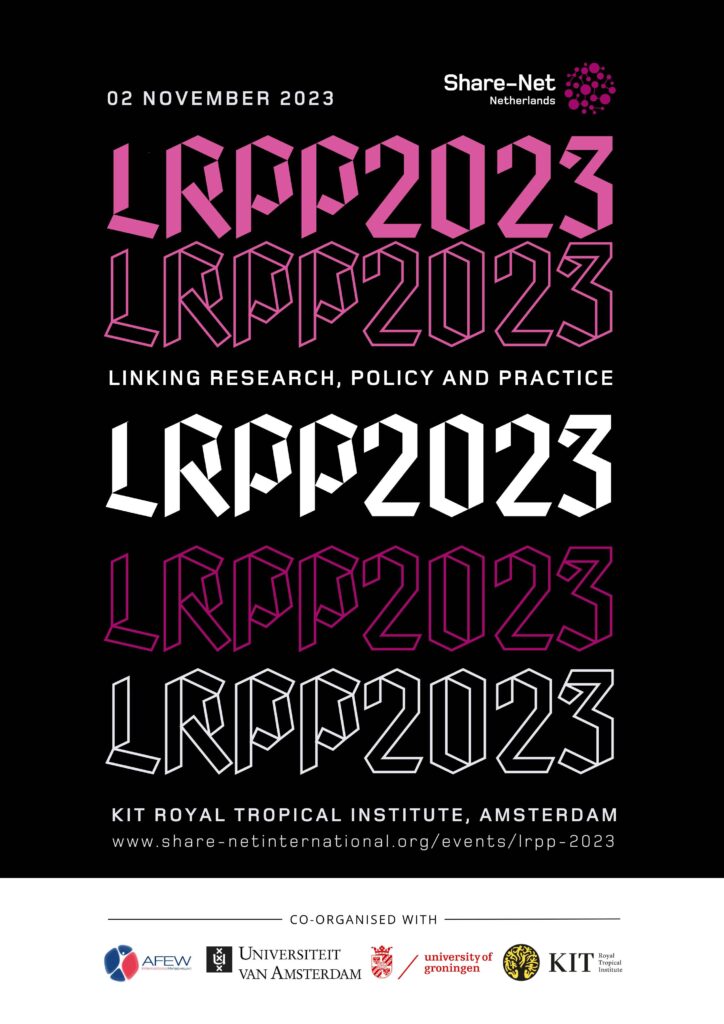 AFEW International is a co-organiser of the annual Linking Research, Policy and Practice Conference which will take place on Thursday, 2nd November at the KIT Royal Tropical Institute. Will you join?
The Linking Research, Policy and Practice (LRPP) Conference brings together young researchers with policymakers, practitioners, and researchers working on sexual and reproductive health and rights in international development – creating a space to disseminate groundbreaking new knowledge, engage in open dialogue, identify further gaps in research, policy, and practice, and harness networking opportunities for meaningful partnerships and collaboration.
This year, 13 budding researchers have been selected to present their papers at the LRPP2023 across the issues of legalisation and (de)criminalisation of safe abortion, menstrual health and experiential narratives, maternal health and service provision, gender based violence and sexual consent, and inclusive and intersectional SRHR.
Date: Thursday, 2nd November 2023
Time: 12.00 – 18.00 CET
Location: KIT Royal Tropical Institute, Amsterdam, Netherlands (in-person only)
Conference fee: Free
Registration: Register before October 25th via this link.
The event is organised by Share-Net Netherlands. Co-organisers are: AFEW International, University of Amsterdam, University of Groningen, and Royal Tropical Institute.