Transforming insights from project implementation into change stories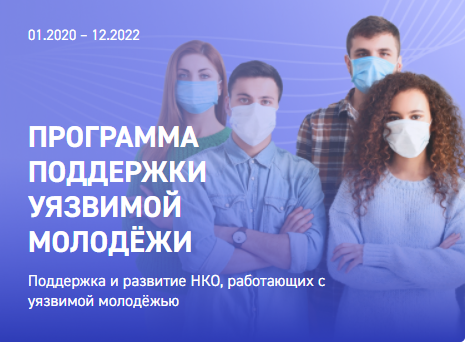 On July 17-18, 2021 AFEW International contributed to the training of specialists from 9 Russian NGOs within the "Comprehensive support to sexual and reproductive health and rights (SRHR) and social wellbeing of vulnerable adolescents" project.
The training was organised by our partner Public Health and Social Development Foundation "FOCUS-MEDIA" in Moscow and included participants from 3 Russian cities – Rostov-on-Don, Nizhny Novgorod and Yekaterinburg. It was a mid-project event focused on exchanging the intermediate results of the projects in the regions and raising fundraising, communication and monitoring and evaluation capacity of participants. The project is funded by the European Commission, implemented since January 2020 and will continue until the end of 2022.
Our role
The role of AFEW International in the project is to provide support on community-based participatory research approach as well as share the knowledge on international monitoring and evaluation standards. During the training we also introduced a change story format into the organisations' work. This will help organisations and participants to enhance their current monitoring activities, get additional insights into their project's desired changes on different levels, as well as adjust and improve their further execution. The session gave the participants a new perspective on measuring and describing their impact.
Unfortunately, due to COVID restrictions AFEW International consultants couldn't travel to Russia, that's why the training was delivered in a partly hybrid format – participants met onsite in Moscow and AFEW International's trainer was delivering two sessions remotely, from the Netherlands.
Even though the training was only for one weekend, AFEW International will continue supporting participants. Further support will be provided in the form of one-on-one consultations with FOCUS-MEDIA's subgrantees at the stage of their narrative reporting, which will integrate a change story format and additional questions.
For reference:
The goal of the project Comprehensive support to SRHR and social wellbeing of vulnerable adolescents is to strengthen the organisational, methodological and advocacy capacity of 9 NGOs to provide comprehensive support to SRHR and social well-being of vulnerable adolescents in Nizhny Novgorod, Yekaterinburg and Rostov-on-Don regions of Russia.
A Community Based Participation Research Programme (CBPR) provides CSOs with the knowledge to develop research, communications and fundraising skills.
FOCUS-MEDIA's Journey4Life programme for developing personal potential, empowering youth in the field of reproductive health will provide young people from vulnerable groups with the opportunity to gain knowledge, self-confidence and the ability to resist harmful social norms and habits.
FOCUS-MEDIA's My Career Employment Programme (Career4Me) provides young people with the necessary skills for successful employments through the online platform http://career4me.ru/.