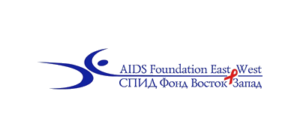 THE STORY OF AFEW 
Dutch office of famous humanitarian organization Doctors without Borders (Medicine sans Friontiers, MSF), having an office in Moscow, in 1997 initiated a prevention programme for HIV/AIDS and sexually transmitted infections (STIs) in Russia. Also the organization presented a harm reduction approach in response to the outbreak of HIV among people who use drugs.
However, the HIV epidemic in Russia required long-term and large-scale programmes, so a
new idea was to set up a new, independent organisation that would focus specifically on the prevention of the AIDS epidemic in Russia and later in the EECA region. The head office of MSF in Amsterdam supported the idea. A new organisation – AIDS Foundation East-West (AFEW) was founded.
WHAT DOES THE NAME AFEW MEAN?
AFEW – AIDS Foundation East-West.
AFEW had this name during 15 years. In 2017 it was changed because AFEW nowadays works with much more issues than only AIDS.
AFEW'S BIRTHDAY
December 1, 2001. It was launched on World AIDS Day. Officially AFEW was registered on the 1 January 2002.
AFEW works in Eastern Europe and Central Asia and collaborates at various levels with local partners in almost all countries of the region.  Together – AFEW International, AFEW-Kazakhstan, AFEW-Kyrgyzstan, AFEW Russia and AFEW-Ukraine –  AFEW partnership has big projects in Kazakhstan, Kyrgyzstan, Russia, Tajikistan, Ukraine, Georgia and Uzbekistan.
WHAT DOES AFEW DO?
With a focus on Eastern Europe and Central Asia, AFEW strives to promote health and increase access to prevention, treatment and care for major public health concerns such as HIV, TB, viral hepatitis, and sexual and reproductive health.
All people in EECA participate fully and confidently concerning their health and rights, in an inclusive and just society.
IN 2019 AFEW NETWORK BECAME AFEW PARTNERSHIP. WHY?
A term Network supposes that many organizations can apply to become members of networks. As for AFEW Network, no other organization could apply to become a member. That's why a term Partnership better reflects AFEW's structure. That is an equal partnership.
WHAT IS AFEW INTERNATIONAL?
AFEW International is a Dutch non-governmental humanitarian public health organisation dedicated to improving the health of key populations in society in the EECA region.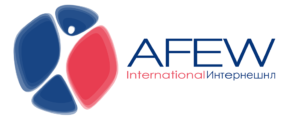 WHAT DO LOGOS OF AFEW INTERNATIONAL AND THE AFEW PARTNERSHIP MEAN?
In the centre of AFEW logo there is a human figure reaching out to give help, and by doing this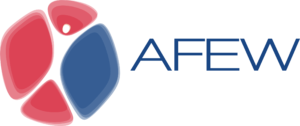 connecting two worlds: the East and the West. The figure shows our people-centred approach and that we are a humanitarian organization. There are 3 blue and 1 red petals. They reflect the different regions in the world, with red the EECA region. Logo of the AFEW partnership was made with the same idea, only colours are changed –  here you will find 3 red and 1 blue petals.
AFEW PARTNERSHIP TODAY INCLUDES:
AFEW International (the partnership secretariat)