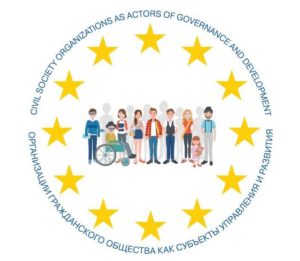 The European Union Delegation to Russia published the Call for Proposals "EU Solidarity with Russian Civil Society – Protecting vulnerable groups and disproportionately affected by COVID-19" with an overall budget of € 6 million.
The objective of this call is to enable Civil Society Organisations (CSOs) to function without interruptions at a time when their usual funding mechanisms are curtailed by the worsened economic situation, while ensuring continued and enhanced provision of services to the most vulnerable groups and those disproportionately affected by the pandemic.
COVID-19 is a worldwide public health emergency severely affecting citizens, societies and economies. The numbers of infections and confirmed cases worldwide is growing and socio-economic shocks are negatively affecting people's incomes, physical and mental wellbeing, and the social integrity of communities as a whole. COVID-19 outbreak is adding pressure on the social service delivery systems, and exacerbating the vulnerabilities of affected populations, especially those who are in most need. 
Support through experienced CSOs is essential to ensure that these socio-economic impacts on vulnerable groups are mitigated. Yet, many CSOs are also severely affected by the COVID-19 crisis and the conduct of their important activities as well as their organisational survival is put at a high risk as donations drop.
Any grant requested under this call for proposals must fall between the minimum of € 400 000 and maximum of € 600 000 amounts. The maximum percentage of the EU grant must fall under 90 % of the total eligible costs of the action. Nevertheless, the grant may cover the entire eligible costs of the action if this is deemed essential to carry it out, subject to the justification of full financing by the applicant (Ref. to article 1.3 of the Guidelines for applicants).
If the applicant is from the Russian Federation, it may act individually. If the Applicant is not from the Russian Federation, presence of at least one Russian co-applicant is obligatory.
The deadline for submission of Concept Notes is Monday, June 29, 2020.
More information for CSOs to apply for project funding is available at EuropeAid/168597/DH/ACT/RU . To apply to this call for proposals organisations must register in PADOR and submit their application in PROSPECT.  
Clarification requests and questions may be sent by e-mail no later than June 08, 2020 to the following e-mail address, indicating clearly the reference of the Call for proposals: