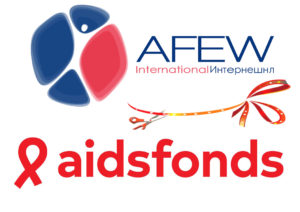 AFEW International and Aidsfonds announce their call for applications for emergency grants in the framework of the Emergency Support Fund for Key Populations. The activities of the Fund are financed by the Elton John AIDS Foundation.
Organisations from 10 countries in Eastern Europe and Central Asia can receive small grants with a maximum amount of €5,000 per grant. With these small grants AFEW International and Aidsfonds will support organisations representing key populations in surviving in difficult situations which they face due to legal barriers, stigma and discrimination, financial challenges and political restrictions. Support will be given to organisations carrying out activities that ensure access to HIV prevention, treatment and/or services for key populations, or projects protecting the human rights of key populations.
Organisations that meet the criteria are invited to apply for a small grant. The online application portal will be open from December 1, 2018. Applications can be submitted on an on-going basis and the first grants disbursement will start in January 2019.
You can download the complete call here and apply online here. An example of the form can be found here (that is only the example, not for filling in.)