On December 14th for the launch the first global mapping of COVID-19 vaccination policies and their implementation in prisons.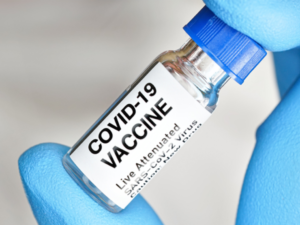 Despite calls for governments to prioritize people detained and working in prisons as at-risk groups in national vaccination plans, their inclusion has often been contentious and little information is available on vaccine roll-out in prisons. To fill this gap, Penal Reform International and Harm Reduction International conducted the first ever in-depth review of policies and practices related to COVID-19 vaccination in prisons across 177 countries.
The findings of this ground-breaking research will be published in a new report 'COVID-19 vaccination for prison populations and staff: report on global scan'. At this online launch, key international and national actors and human rights leaders will discuss the findings of the report and ways forward to ensure the prioritization of people detained and working in prisons for COVID-19 vaccination and broader pandemic responses.
Moderated by David Fathi, Chair, Penal Reform International.
Organizers are Harm Reduction International and Penal Reform International.
Key findings of the global scan 
·        Tríona Lenihan, Policy and International Advocacy Manager, Penal Reform International
·        Giada Girelli, Human Rights Analyst, Harm Reduction International
WHO recommendations on COVID-19 response and vaccination in prison 
·        Filipa Alves da Costa, Alcohol, Illicit Drugs & Prison Health Programme, WHO European Office for Prevention and Control of Noncommunicable Diseases
National advocacy to promote COVID-19 protection in places of detention 
·        Justice Project Pakistan
Q+A 
Closing remarks by Naomi Burke-Shyne, Executive Director, Harm Reduction International
·        14 December 2021
·        14:00 – 15:30 CET 
·        Register here