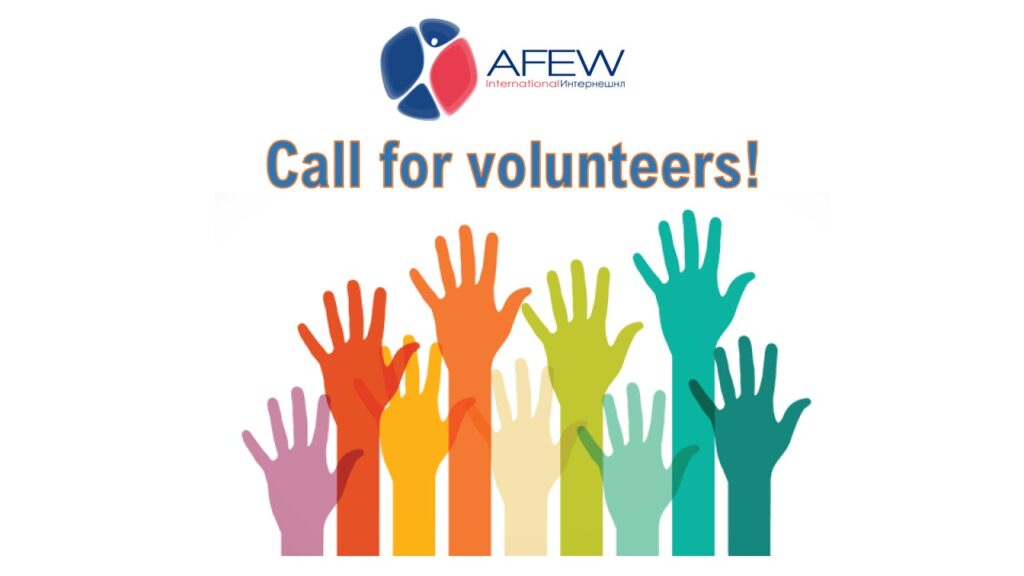 Are you interested in public health and human rights? Do you want to contribute to a world in which underserved populations have access to health care free from stigma and discrimination? Do you want to get a great working experience at international offline and online events? Then you've come to the right place! We offer you a volunteering position at AFEW International in Amsterdam!
AFEW International is a Dutch non-governmental humanitarian public health organisation dedicated to giving support and a strong international voice on rights and on health access to underserved populations in Eastern Europe and Central Asia. At our organisation you will get the opportunity to work with a professional international team. You will closely collaborate with the communication and the program departments. We will support you; we will help you to develop yourself, and we will give life to your ideas!
Ideally you possess the following qualities:
You are older than 18 years old.
You have a good command of English (Russian and Dutch are an asset).
You are disciplined and responsible.
You are outgoing and interested in people from different background and cultures.
You are an experienced user of Excel and other basic computer programmes.
You have experience in using CRM systems.
It is an asset if you have experience in dealing with sensitive issues when it comes to working with people living with HIV, LGBTQ, migrants, people using drugs and other vulnerable groups.
You can travel to Amsterdam at least 1 time a week to our office. The rest days you can work from home.
It is great if you can start your position as soon as possible, but we are flexible. Just let us know when you are ready to start. This volunteering position finishes on December 20, 2023.
If you are ready to support our team as a volunteer, please send us your CV and a short cover letter. E-mail address: info@afew.nl. We accept applications on a rolling base.