The annual Linking Research, Policy and Practice Conference, hosted by Share-Net Netherlands and proudly partnered with AFEW International, will take place at the KIT Royal Tropical Institute in Amsterdam on November 2.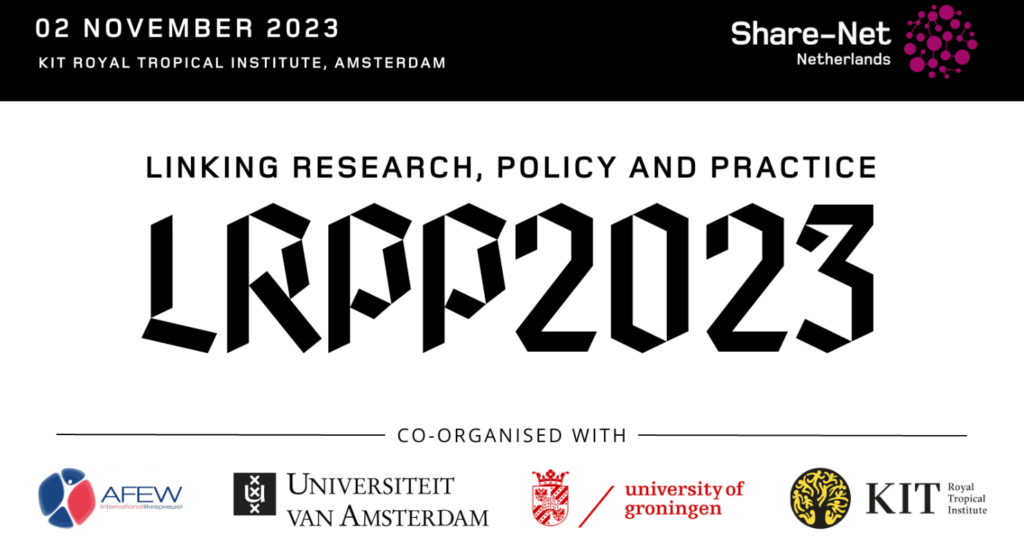 This annual event provides a platform for knowledge exchange and collaboration in the field of sexual and reproductive health and rights (SRHR) in international development. LRPP2023 will delve into critical SRHR topics, including safe abortion, menstrual health, maternal health, gender-based violence, and inclusive SRHR. AFEW International will lead the session "Sexual and Reproductive Rights and Inclusion," featuring thought-provoking research abstracts by emerging scholars. This partnership further strengthens our commitment to advancing SRHR on a global scale.
The event is organised by Share-Net Netherlands. Co-organisers are: AFEW International, University of Amsterdam, University of Groningen, and KIT Royal Tropical Institute.