WHO Regional Office for Europe is calling for submissions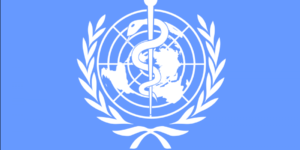 The COVID-19 pandemic has had negative impact on health service delivery and the response to many diseases including TB, HIV and viral Hepatitis. Since the beginning of the pandemic, countries, territories, partners and communities have put all efforts to adapt services to the situation. In order to document and disseminate successful examples in response to the three diseases during the pandemic, WHO/Europe is issuing a call to Member States, partners and community organizations across the European Region to submit their good practices.
To facilitate the process of submission and dissemination, the Joint TB, HIV and Viral Hepatitis (JTH) Programme at the WHO Regional Office for Europe has developed a Virtual Library. The website can be accessed in English and Russian version. By collecting good practices, and using evidence, this initiative will amplify collective effort for targeted and tailored interventions and build capacity in health systems to respond to these three deadly epidemics.
Guidelines for submission
Submissions are due to be submitted from 01 October to 28 February 2021. Each written submission should consist of one primary example of good practice. The total length of the article shall be up to 2500 (maximum) words and need to follow the online submission preparation checklist.
For any questions please contact: eurovl@who.int