September 27, 2019
In
News
PhotoVoices in Tajikistan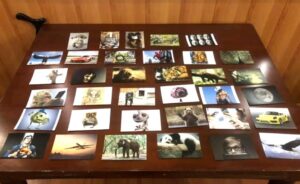 AFEW International and AFEW Kazakhstan have taken the first step in implementing the Anti-Stigma project in Dushanbe, Tajikistan.
On September 23, the "PhotoVoices" project was presented here. It aims to reduce stigma in society towards people living with HIV, as well as to eradicate another phenomenon – self-stigma.
For 3 days (September 23-25, 2019), 18 participants from the NGO SPIN Plus and TNW + had a training where they studied the process of creating "PhotoVoices", gained knowledge about the photography technique, learned to understand emotions and express themselves through photos.
So, now 2 teams of trainers of the "PhotoVoices" project from "SPIN Plus" and TNW + are ready! Soon they will have 6 sessions on the psychological support of patients living with HIV. There they will have talks about feelings and emotions, about important things which should be conveyed through artwork. In the end pictures of the patients will be presented at the exhibition. Trainers hope that «PhotoVoices» will create new spaces in society for understanding stigma associated with HIV.
The "PhotoVoices" project is not just a photo exhibition, but a new look at the virus that will allow people to see HIV "from the inside", through daily life pictures of people living with HIV. These photos will help to share the feelings of patients unknown to anyone until this moment.
The training was conducted by facilitators Kristina Zhoraeva and Tatyana Pushkina, who have already successfully implemented the project in Kazakhstan. For the first time, it was presented in Central Asia as part of the project "Improving TB / HIV Prevention and Treatment – Building Models for the Future", which was implemented in Almaty by AFEW Kazakhstan and the KNCV Representative Office in Central Asia (2015-2019).