IAS 2021 abstract submissions close 10 February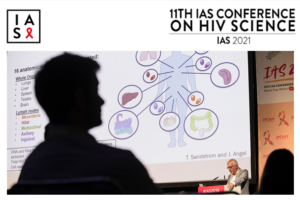 Abstract submissions for IAS 2021 – the 11th IAS Conference on HIV Science which will be held virtually from 18-21 July, 2021 – close in less than a month! Submit your research today to the global conference addressing cutting-edge HIV science, clinical innovation and global pandemic responses this July. Deadline is 10 February.
IAS welcomes original HIV research that introduces novel ideas or that deepens understanding through analysis of successes and failures in the global HIV response.
Submit your abstract in the following tracks:
Track A: Basic Science
Track B: Clinical Science
Track C: Prevention Science
Track D: Social, Behavioural and Implementation Science
Read the abstract submission guidelines and FAQs.
Submit here. 
IAS 2021 participants can expect a full conference experience via an easy-to-use digital platform that connects researchers, health care providers, advocates and policy makers to strengthen the HIV response in the face of the current global health challenges.
The conference will be held virtually from 18-21 July, 2021. Registration opens 10 February 2021.