HIV & Mental health workshop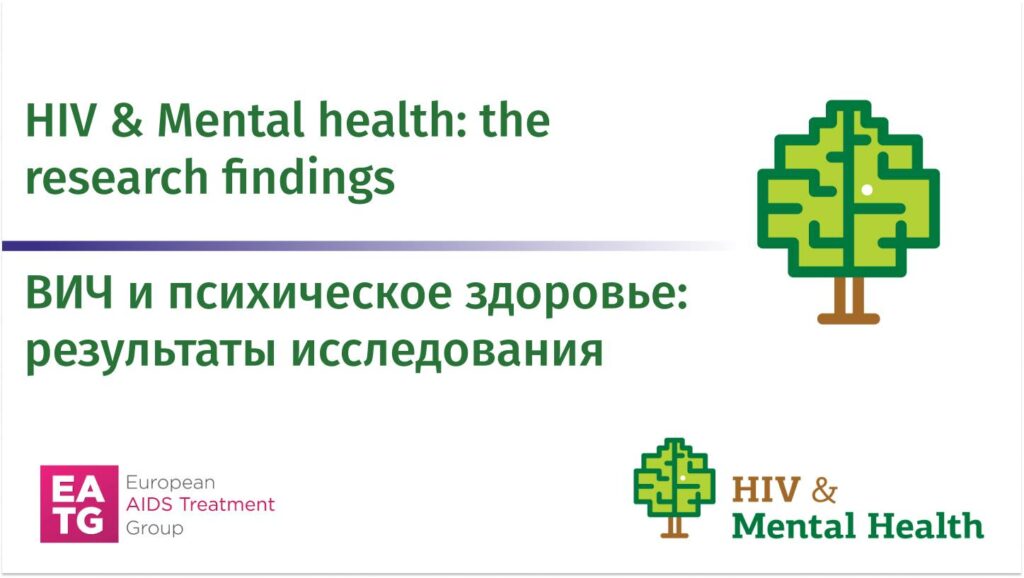 HIV & Mental health Online workshop organized by EATG will take place on 13, 20 and 27 January 2021.
This online workshop bringing together community and healthcare professionals to review how mental health issues affect People Living with HIV (PLHIV) and discuss promising interventions in community and healthcare settings. The meeting is part of the HIV & Mental health project, that aims to explore the existing knowledge about the interplay of mental health, well-being and HIV and translate it into practical recommendations for both community organisations and healthcare professionals in the European context.
The workshop will start with a webinar presenting the results of EATG research on HIV and mental health conducted from March to December 2020. The webinar will be followed by the two interactive online meetings that will bring together PLHIV and/or working in HIV community-based organisations, as well as health care professionals, to enable a dialogue between those sectors and elaborate recommendations on how to develop a supportive and integrated framework within the HIV care setting.