AIDS 2020: VIRTUAL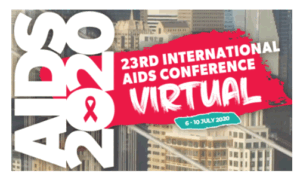 6-10 July the 23th International AIDS conference AIDS 2020: Virtual will take place in the Internet. The program is announced and you are welcome to register.
Experience 24-hour access to breaking science like never before. Not only will AIDS 2020: Virtual showcase the latest developments in HIV research, the conference will present brand-new data on COVID-19 and HIV, showcasing how HIV informs and intersects with the COVID-19 pandemic. From the latest advances in basic, clinical and prevention research to innovations in social sciences and new insights into effective programme roll out, access the science first and be a part of accelerating progress in the HIV response.
Whether you are a presenter, activist, scholarship recipient, young researcher or an exhibitor, pre-conference, satellite or workshop organizer, AIDS 2020: Virtual gives you an innovative and interactive global platform to influence discussions on HIV science, research and policy. AIDS 2020: Virtual will bring delegates from around the world together, connecting virtually to advance the HIV response.