AFEW-Kyrgyzstan Started the Year with Rebranding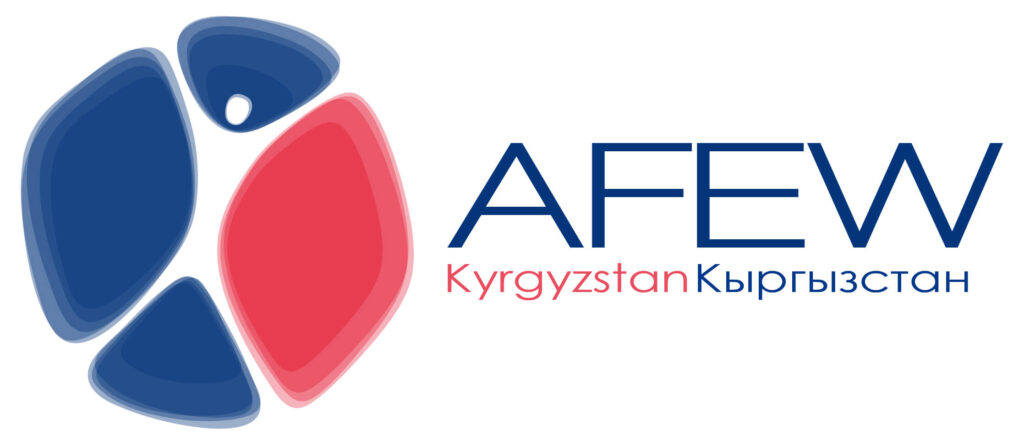 By changing the name "AIDS Foundation East-West in the Kyrgyz Republic" at the beginning of the year 2019, AFEW-Kyrgyzstan emphasized its involvement in the international AFEW Network. Another reason for changing the name and logo of the organisation is the expanding capabilities.
"Now we are working not only in the field of HIV and AIDS. We are implementing tuberculosis treatment projects, conducting large-scale researches, carrying out advocacy campaigns to protect the rights of people and for the economic empowerment of women. Therefore, the former name no longer fully reflects our goals and values," says the Chair of the Board of AFEW-Kyrgyzstan Natalia Shumskaya.
The new logo has retained one of the key elements of the previous one – the human figure, because everything AFEW does is aimed at helping specific people. The figure also shows that AFEW-Kyrgyzstan works, involving people from the community, and for them.
Three blue and one red objects around the white pattern represent different countries since AFEW-Kyrgyzstan is a part of an international network and is ready to use the experience of foreign partners to build a healthy future in the country.
In an updated form, AFEW-Kyrgyzstan is ready to welcome its old partners again and look for new opportunities to help people from key populations.