Share Experience and Adopt New Ideas: Kyrgyzstan Heading to AIDS 2018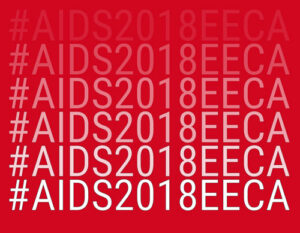 Author: Olga Ochneva, Kyrgyzstan
22nd AIDS Conference AIDS 2018 is an event which is particularly important for the countries of Eastern Europe and Central Asia – the region where the HIV epidemic is still growing. Representatives of governmental, non-governmental and community-based organizations from Kyrgyzstan were active in submitting applications and abstracts as well as looking for support to participate in the conference. We spoke to some of the delegates heading to AIDS 2018 and asked them how they are going to present their country at the conference. We also talked about their expectations for this major international event in the area of HIV.
Experience of preventing gender-based violence in HIV response
For three years, civil society organizations in Kyrgyzstan have been working to prevent violence against women who use drugs: 213 women attended individual sessions. They were screened for the exposure to violence, received detailed information on this issue, together with a counsellor developed safety plans, strengthened social support, and determined their goals to resolve the issues of violence and HIV.
Asteria NGO was one of the organizations implementing the Wings of Hope project to prevent gender-based violence, and Tatyana Musagalieva as a representative of this organization will present the efficiency of this rapid intervention at AIDS 2018.
"We would like to share our experience and demonstrate that this intervention is effective: it helps women to be open for medical, social services and harm reduction programs and reduces the HIV risks. I hope that the results of our work will prove the importance of preventing gender-based violence and its linkage to the risks of HIV."
Sex-work: challenges and solutions
The needs of Kyrgyz sex-workers will be presented at AIDS 2018 by Ulukman Daryger NGO, which received support from AFEW International to carry out community-driven research.
"We are preparing a poster to present the results of our research study. We make a focus on two most pressing challenges – HIV testing and economic adaptation after sex-work," says Ulan Tursunbayev, Director of Ulukman Daryger NGO. "After completion of the study, we have already started making first steps to resolve the issues we identified. Now we are getting prepared to submit a funding proposal within the national social contracting mechanism. There are intentions to finance a program to socialize women in difficult life circumstances from the local budget. That is why at the conference, apart from our research results, we will also present our vision of how to resolve this problem."
Young people are going to AIDS 2018 to gain knowledge
The only organization in the country working with young people who use drugs will also be prominently present at the conference. Renata Bayazitova, Project Coordinator of the Ganesha NGO will deliver a poster presentation to show the results of the assessment of services for young female drug users.
"I will present the country situation in terms of the number, quality and effectiveness of the services for young female drug users offered by governmental and non-governmental organizations. This assessment was carried out by the community and showed major gender and age-related gaps. I hope that participation in the conference will help me get new information, learn practical ways to adjust services to our young people, and share the experience with other youth organizations."
Treatment is a priority
Prosvet Charity Fund will represent the Kyrgyz organizations working with people living with HIV (PLWH) at AIDS 2018. The Fund provides consultations on adherence to antiretroviral therapy as well as legal and psychological counselling, navigates clients to various services, offers support in rehabilitation and reintegration in the society, and strives for better quality of the services for PLWH.
"My expectations from the conference are to get information about the new methods of HIV/AIDS treatment based on the latest achievements of modern medicine," says Margarita Sabirova, the psychologist of the Prosvet Charity Fund. "It would be good to learn about the experience of other countries in terms of the interaction of civil society sector with governmental agencies, to see the contribution of different governments to the activities of civil society organizations and their response to HIV."
Sixteen delegates supported by AFEW–Kyrgyzstan
Thanks to the support of donors (Dutch Ministry of Foreign Affairs, USAID, GIZ, UN Women, WHO), AFEW-Kyrgyzstan was able to support 16 delegates providing them with an opportunity to attend the conference. Those are representatives of AIDS centres, municipal bodies, healthcare coordinators, researchers, community leaders of key populations and AFEW-Kyrgyzstan staff members.
"The delegates will present the experience of AFEW Network in strengthening community monitoring and community involvement in service delivery will tell about the HIV prevention, treatment, care and support in Kyrgyz prisons. There will be poster presentations dedicated to the country's experience in economic empowerment of women vulnerable to HIV as well as HIV prevention through opioid substitution therapy. I will speak about the assessment of opportunities of female leaders of the community of people who use drugs and their impact on the access to and quality of HIV programs," tells Natalya Shumskaya, director of AFEW‑Kyrgyzstan. "Participation in AIDS 2018 is a unique opportunity for all of us to get acquainted with the best practices in HIV diagnostics, prevention, treatment and care as well as present our own experience. Kyrgyzstan has an extensive experience as our country has implemented innovative HIV prevention approaches both in public health care and in penal institutions."