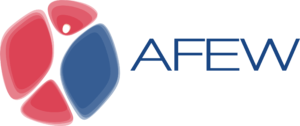 AFEW has become a partnership of independent local organisations working in the countries of Eastern Europe and Central Asia. The new status of AFEW is effective as of 2019. At the moment, the AFEW consists of six members operating in Kazakhstan, Kyrgyzstan, the Netherlands, Russia and Ukraine; with AFEW in the Netherlands serving as the international secretariat of the partnership. The local organizations are a follow up of AFEW's representative branches that existed until the structural change, and therefore they ensure the continuation of the same high quality project implementation and staff expertise.
With the new organisational structure, AFEW  has expanded its mission and field of engagement. The Steering Committee met in Amsterdam and agreed to prioritise the issues of access to quality health care and the fight against stigma and discrimination.
AFEW will continue to promote health and increased access to prevention, treatment and care for public health concerns such as HIV, TB, viral hepatitis and sexual reproductive health and rights. The focus and objectives of the members of AFEW also have been updated to reflect the local conditions and the needs of the local societies:
Capacity building of local NGOs and governmental organizations
Development of mass media campaigns
Development of informational and educational materials and events to inform key populations
Advocacy
Serving as an effective liaison and partnership with community and governmental structure
Piloting and expanding innovative approaches to HIV prevention, treatment, care and support
"This change in structure will allow each member of the Network to independently make programmatic decisions in response to the changing epidemiological and social environment in the countries," said Anke van Dam, executive director of AFEW Partnership "Additionally, the new structure will make local organisations eligible to compete for national HIV programme funds."
This organisational structure will retain AFEW's highest standards of transparency and accountability by carrying out regular internal and external audits and each network member having a local board of trustees. Lastly, AFEW Partnership will continue providing good governance to secure success in project implementation.
Please see AFEW Strategic Plan 2017-2019.