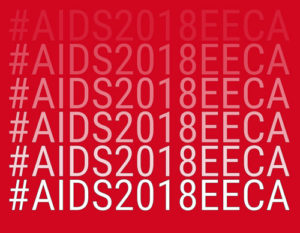 AFEW International is looking for an organisation or individuals to produce a series of materials on knowledge and skills required for successful preparation for AIDS 2018, including but not limited to creating conference profile system, abstract development, scholarship applications submission, applying for workshops, taking part in the Global Village and Youth Program etc.
AFEW International with the support of the Dutch Ministry of Foreign Affairs is implementing a range of activities to empower CBOs, NGOs, activists, policy makers, stakeholders, researchers and clinicians from Eastern Europe and Central Asia (EECA) region to take part in the 22nd International AIDS Conference 2018 in Amsterdam AIDS 2018.
There are several barriers for the delegates from EECA region in their participation in the AIDS conferences: lack of skills on scientific writing and abstract development, costs of participation, and language barrier.
Because of these barriers, the delegates from EECA region have traditionally been disproportionally underrepresented at the AIDS conferences since its inception.
AFEW International is implementing several strategies to support delegates from EEAC region to meaningfully participate in AIDS2018.  Among them webinars and trainings on community-based participatory research for NGOs from EECA, free online resources on writing and submitting abstracts developed by AFEW International and Health[e]Foundation, and newsletters with information from the EECA region and the Netherlands on the preparation for AIDS 2018.
The application deadline is 31st August. More details about the procedure and requirements can be found here.