Dear partners and friends!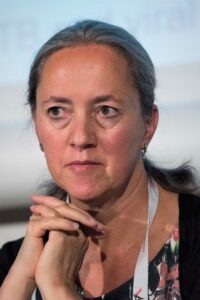 Dear partners and friends,
Due to the coronavirus outbreak, AFEW International is taking various actions that follow the advice of the World Health Organization and the Dutch authorities.
To protect the health of our staff, everyone at AFEW International is working from home since Monday 16 March. Caring about the health of our colleagues, partners and friends in Eastern Europe and Central Asia, we have developed a 'Corona Corner' on www.AFEW.org. In this section we collect the latest information and guidelines on the Corona virus related to HIV, TB and Hepatitis. Also the Corona Corner contains specific information for the key populations that are most at risk.
Meanwhile we are receiving requests for support to mitigate the spread of the coronavirus and will do everything that is in our reach to meet those requests and/or find solutions.
We do our best to stay connected with you all and to ensure a smooth continuation of our projects. We will inform you about the status of upcoming face to face events in time and will present alternative ways of 'meeting' in time. Fortunately, we have enough digital possibilities to talk, see and discuss things with each other.
If you have any questions about coronavirus or want to contact us, please don't hesitate and reach out to us: Covid19@AFEW.nl
Stay well!
Anke van Dam, executive director