Transgender people are not identified as a separate key population at the level of the Russian Ministry of Health in relation to HIV prevention and treatment. Clinical guidelines for transgender people, including for the management of transgender patients with HIV, also don't exist.
The organisation Transgender People for Access to Healthcare decided to change this situation and to write clinical and methodological guidelines for medical care for transgender people (including a section on HIV prevention and treatment). In 2021, the organization applied to the Emergency Support Fund for Key Populations in Eastern Europe and Central Asia with a request for funding for this project. A professional team of friendly clinicians, including HIV specialists, was established. They created a separate component of transgender-specific HIV prevention and treatment guidelines.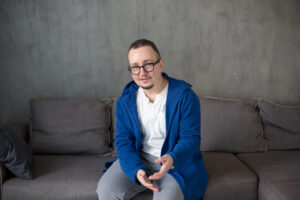 Egor Burtsev, project manager:
"We are very pleased that, with the help of the Emergency Support Fund, for the first time in Russia we have compiled clinical and methodological recommendations with an HIV component for transgender people.
Unfortunately, for a number of reasons, we have not yet managed to bring the recommendations to the level of the Ministry of Health, but we managed to create them before the start of the Cascade of Services programme in Russia. In this way, the recommendations will become the backbone for many trans-initiatives to implement Cascade of Services projects not only in Russia, but also in other countries in the region. We have already received several requests from organisations in post-Soviet countries to use our Recommendations in their HIV medical-advocacy work.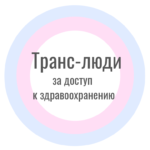 Our first priority now is to expand the Guidelines to trans organisations, AIDS Centres and trans health initiatives. The next step will be to train doctors to work with the trans community on HIV and other diseases. In the future, we are going to promote the issue of trans people's access to health services in the field of HIV and other NGOs, doing educational projects on trans health, HIV and reproductive health for doctors and psychologists. We also plan to organise conferences for doctors and patients, interacting with HIV service organisations and NGOs and local health authorities and trans organisations and initiatives in Russia and the post-Soviet space".
You can download the guidelines HERE (in russian). 
For reference
Emergency Support Fund for Key Populations in the EECA region (ESF), led by AFEW International and Aidsfonds since 2018, strives for a comprehensive response to emergencies threatening HIV service provision for key populations in the EECA region and supports activities ranging from advocacy and prevention to treatment and care in terms of HIV and co-infections.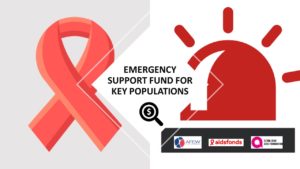 The Emergency Support Fund aims to:
Decrease the annual number of new HIV infections in the EECA region;
Ensure access to treatment for all people living with HIV in the EECA region;
Offer better and more effective funding for the response to the HIV epidemics in EECA countries.
Since its start in 2018, ESF has received over 600 applications from 10 countries in EECA: Armenia, Belarus, Kazakhstan, Kyrgyzstan, Moldova, the Russian Federation, Tajikistan, Turkmenistan, Ukraine and Uzbekistan, of which over 230 were funded.