September 20, 2021
In
News
Health for Key Populations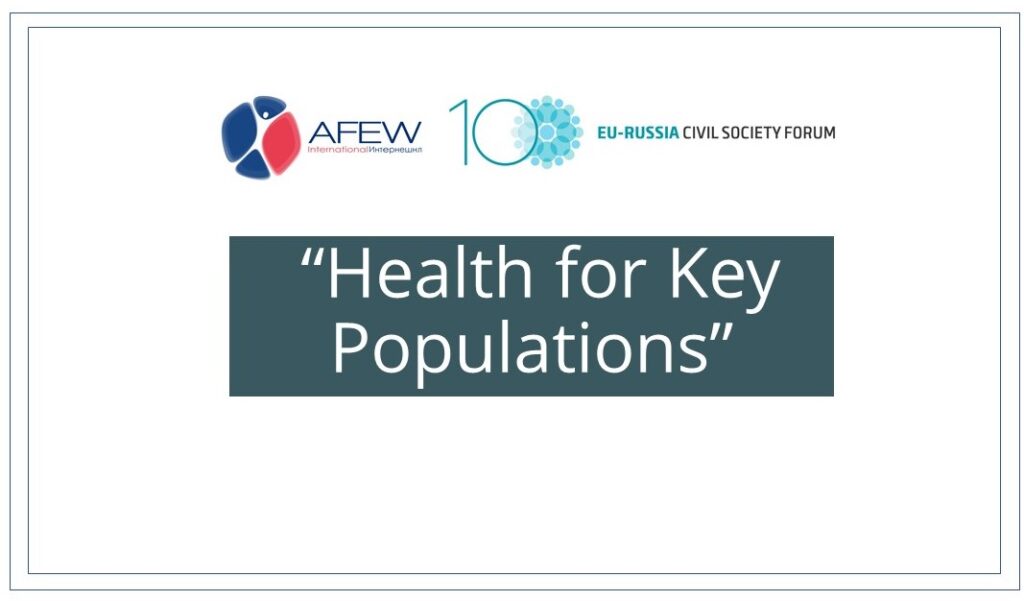 EU-Russia Civil Society Forum and AFEW International announced a call for civil society organisations in Russia to participate in the Health for Key Populations mini-project competition, held within the framework of the Forum's Working Group on Public and Inclusive Health.
The objective of the competition is to strengthen the capacity of Russian civil society organizations involved in supporting key populations in the context of HIV / AIDS (people living with HIV; women living with HIV; youth and adolescents living with HIV, LGBTI and MSM, people with drug addiction etc.).
For the period until the end of 2021, four mini-projects will be supported. In October-November 2021, two online capacity building and organisational development trainings will be organised for the winners of the competition. In December 2021, two-day conference to discuss the results and plan further work will be held.
The maximum amount of funding for one mini-project is 4500 euro.
The deadline for applications is 14:00 (Moscow time), 4 October, 2021.
Please, apply here (in russian).
FYI
The organization applying for participation must be registered in Russia as an NPO/NGO or have a financial partner willing to take on the administrative and financial support of an international mini-project.
Preference will be given to applications that focus on work outside Moscow and St. Petersburg.