About drug policies in the EECA region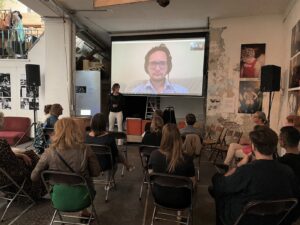 Yesterday, 22 July, in Amsterdam, AFEW International together with Mainline and Poppy: Drugs Museum Amsterdam screened the animated documentary "Kostya Proletarsky". The event was held within the 'Dutch Drugs Stories' Expo and welcomed activists, civil society members and policy makers in the field of eastern European drug policy. Istvan Gabor Takacs, director of the movie, also joined the event by Skype to talk about the aims of the film and how it was produced.
"Kostya Proletarsky" is the story of a Russian HIV activist who used drugs. He died of tuberculous meningitis at the Botkin Hospital in St. Petersburg, Russia. His death was the result of three years of harsh imprisonment at the prison facility No. 4 in Karelia, Russia. Authorities failed to provide necessary treatment of his drug use and tuberculosis, and he died in custody.
The story was narrated by Anya Sarang, Kostya's friend, public health activist and the president and a founder of Andrey Rylkov Foundation for Health and Social Justice (Russia). It was extremely intense and souled up all the guests.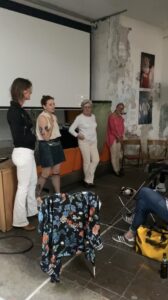 The screening was followed by a panel discussion where panellists, including Anke van Dam, executive director of AFEW International, Gerda van 't Hoff, former strategic adviser of the Custodial Institutions Agency, Machteld Busz, Director at Mainline Foundation and Anna Sarang, talked about the movie, drug policies and the issues which people like Kostya face daily in Eastern Europe and Central Asia.
Health protection in prisons remains a serious public health issue in the EECA region. Although in practice international law recognises the rights of everyone, including people deprived of their liberty, many prisoners receive healthcare of a lower standard to the one available outside of the prison, if they receive treatment at all. The story of Kostya Proletarsky proves that.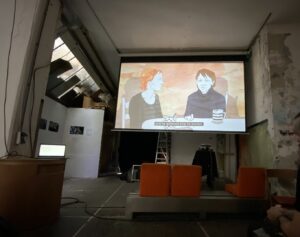 AFEW recognizes the importance of people receiving the same healthcare and life opportunities  during and after their stay in prison. Together with prison authorities, AFEW is constantly implementing prison health projects in Eastern Europe and Central Asia that seek collaboration with organisations working in prison. AFEW continues to use its expertise in prison health to expand its role in supporting HIV, TB and viral hepatitis prevention and care in prisons. We promote essential elements like harm reduction, including needle and syringe programmes and opioid substitution therapy. Together with our partners in the region we also promote transitional client management that prepares prisoners for release and ensures they are connected to follow-up services after release.
Video of the panel discussion can be found on AFEW International's Facebook page.