We do our best to provide services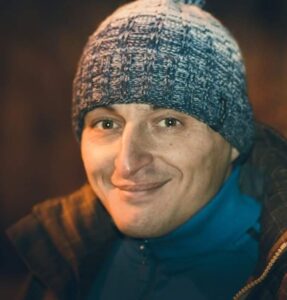 Ivan Anoshkin, coordinator of the street social work of NGO "Project April" (Tolyatti, Russia) talks about harm reduction activities of his organization at COVID-19 time.
For reference:
"Project April' works in harm reduction. The main key groups are people who inject drugs and sex workers, but with changes on the drug scene and the emergence of different stimulants and salts, the organization got new client groups, particularly people practicing Chemsex. The organization employs 18 people and also has a large number of volunteers. "Project April" is recognized in Russia as a foreign agent.
Difficulties caused by COVID-19
Before the spread of the COVID-19 and the lockdown related to it, we used to receive our clients at our office every weekday. Anyone could come to get a consultation, HIV test or a harm reduction kit. We have always tried to provide the conditions for talking with our clients in a warm, comfortable atmosphere. Once the self-isolation regime was first introduced in Tolyatti in March, we had to completely close our office. However, seeing that after a few weeks it became clear that this regime could be extended over and over again, we decided that as a social organization, we cannot interrupt our activities indefinitely. Since then, one of the employees is in the office every working day to insure the provision of our regular services "on the spot". Yet evidently, it is no longer possible for us to invite our clients to chat with them over a cup of tea, for the sake of their and our safety. Therefore, we are trying to provide our services at entrance.
Our work is largely focused on outreach and street work and in the current situation, this has had to be significantly reduced as well. For example, our employee went to a gay club every week where she developed trust relations with its visitors and maintained contacts with the community. With everything closed, this channel of communication is lost and this could negatively affect our current and potential clients. Finally, another significant obstacle that limits our activities during the crisis is a fear to cause more troubles to our clients by attracting unnecessary police attention to them.
Innovations
Under these circumstances, we have partially switched our activities to online. We are holding our work meetings on Skype. The visits we would do to rehabilitation centres every 1-2 months, we have also temporarily transferred to online. We agreed with administration of these centers to pre-deliver them brochures and HIV self-tests, and to organise our seminar via Skype afterwards. This way, patients have an opportunity to get tested and to get immediate information and support, even in these dark times.
What is more, to our clients we started to send and deliver harm reduction kits, HIV self–tests, and, if necessary, packages with basic products and goods. Basically, we already know places where our clients continue to gather. So we deliver our kits and packages there directly, based on their precise needs. For our employees, volunteers and active participants who continue to work, we purchase masks, gloves and disinfectants.
In times of crisis like this, our clients have more demand for social and psychological support as well. For this purpose, we have a service taxi that allows our employees to come to clients to provide social assistance and products of first necessity. And if necessary, we also deliver ARV therapy to clients, with their written agreement.
Certainly, due to the self-isolation regime and the hostile atmosphere in general, the number of new clients decreases, but not as significantly as we had feared. When you have already been working with harm reduction for this many years, the members of community know you. And we should also not underestimate the power of the word of mouth, that stays efficient at all times. Even now, newcomers visit our office at the recommendation of our clients.
What's next?
This crisis has shown us how important it is to keep in touch with our clients not only live, but online as well. This way we stay in permanent contact. Hence, in the future we are hoping to have a possibility to hire a person whose work will be devoted only to managing social media and maintaining contact with our client through messengers on a regular basis.
We also really hope to offer some financial compensation to our employees, who continue to "work in the field" at their own peril and risk, especially as some of them – as I do – have a fairly low CD4 level.