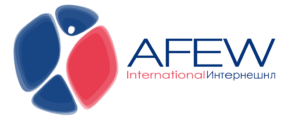 AFEW International is a Dutch non-governmental humanitarian public health organisation dedicated to improving the health of key populations in society.
AFEW International works for all people in Eastern Europe and Central Asia who face barriers in access to health, justice, and social participation.
We work with and for "key populations" – individuals and communities who have disproportionate burdens of HIV risk and disease and lack of access to essential HIV services (including, but not limited to LGBTIQ, men who have sex with men, people who use drugs, sex workers, people living with HIV, (ex) prisoners, (labour) migrants, vulnerable youth and adolescents).
We:
Advocate for human rights for key populations and upholding their rights to health.
Engage communities in developing participatory approaches.
Counter stigma associated with HIV/AIDS, hepatitis and TB by providing information to community leaders and creating a supportive environment.
Develop and supporting health services for key populations.
Utilize innovative strategies to promote healthy behaviours.
Present the EECA HIV health / rights context at the global level – with international fora, networks and experts
Link West and East, and a facilitate of dialogue at regional and country level.  We facilitate dialogue between governments, civil society, scientists, and health care providers.