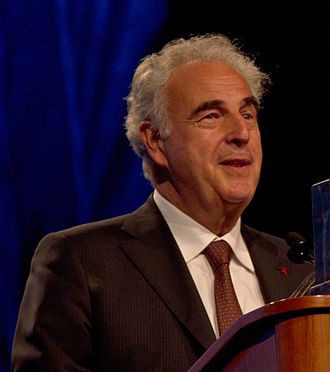 December 19, 2017
In
News
United Nations Special Envoy for HIV/AIDS in Eastern Europe and Central Asia (EECA) Michel Kazatchkine was recently announced to serve as special advisor to UNAIDS for HIV, tuberculosis and hepatitis C. Such announcement was made by the UNAIDS executive director Michel Sidibe. The term of Michel Kazatchkine as the Special Envoy for HIV/AIDS is coming to an end.
AFEW International is happy to greet Prof. Michel Kazatchkine with his new position. It is important to have Prof Kazatchkine continue his work as a special advisor to UNAIDS, we believe however that the urgency of three epidemics in the EECA region would have justified a position as UN special envoy for the region. The annual number of new HIV infections in EECA increased with 60% between 2010 and 2016. From all regions in the world, the EECA region is furthest away from reaching the UNAIDS 90-90-90 targets by 2020. Treatment coverage remains alarmingly low (28%), and less than a quarter of people living with HIV had suppressed viral loads (end-2016). Specific populations, such as men who have sex with men, drug users and sex workers face specific human rights violations, impeding their access to prevention and health services.
AFEW International is also hoping for the support of Prof. Michel Kazatchkine during the 22nd International AIDS Conference that will take place in Amsterdam in 2018. The largest health conference in the world will have a special focus on Eastern Europe and Central Asia. The need and the urgency to show the challenges of the EECA region during the Conference are extremely vital.
Michel Kazatchkine was appointed United Nations Secretary-General's Special Envoy for AIDS in Eastern Europe and Central Asia in July 2012. Mr Kazatchkine has devoted thirty years of his professional life to the AIDS response. From 2007 to 2012 he served as the Executive Director of the Global Fund to fight AIDS, Tuberculosis and Malaria and from 1998 to 2005 he was Director of the French National Agency for AIDS Research. Between 2005 and 2007 he served as France's Global Ambassador for HIV and Communicable Diseases.