World Hepatitis Day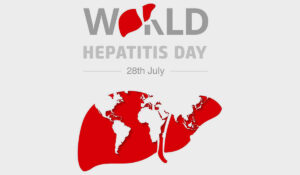 The 28th of July was World Hepatitis Day.
Viral hepatitis B and C affect 325 million people worldwide causing 1.4 million deaths a year. Hepatitis B and C are the second major killer infectious disease after tuberculosis, and 9 times more people are infected with hepatitis than HIV. Hepatitis is preventable, treatable, and in the case of hepatitis C, curable. However, over 80% of people living with hepatitis are lacking prevention, testing and treatment services.
World Hepatitis Day is an opportunity to step up national and international efforts on hepatitis, encourage actions and engagement by individuals, partners and the public and highlight the need for a greater global response.
Low coverage of testing and treatment is the most important gap to be addressed in order to achieve the global elimination goals by 2030.
AFEW is uniquely positioned as one of the few HIV, TB, hepatitis and sexual and reproductive health and rights organisations working in Eastern Europe and Central Asia. AFEW improves access to health services for key populations at risk for HIV, Tb and viral hepatitis. A specific group within the key populations at risk for viral hepatitis are the people who use drugs. Although major gaps in epidemiological data exist, HCV prevalence is reported ranging from 70–95% for people who inject drugs (PWID) and 18 to 80% for people living with HIV (PLHIV)[i] in the EECA region. Therefore AFEW continues to advocate for the need in EECA countries to ensure HCV surveillance and direct-acting agents antiviral medications availability at affordable prices in order to expand treatment and prevent the onward transmission of the infection.
The vision of AFEW is a world in which vulnerable groups in society have access to health care without stigma and discrimination.
[i] https://www.ncbi.nlm.nih.gov/pmc/articles/PMC6171005/
Please watch The World Hepatitis Day film that has been made by World Hepatitis Alliance to raise awareness of viral hepatitis.