The importance of raising awareness about drug overdoses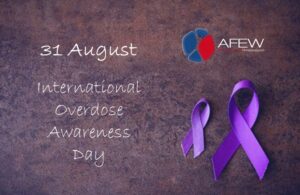 The number of drug overdoses has increased in Russia in 2019. This is shown in the report on the drug situation in Russia in 2019 by the State Anti-Drug Committee. In 2019 the country registered 18,053 cases of drug poisoning, while in 2018 this number was 10% less – 16,336. The number of deaths from drug overdose also increased to 4,569 people in 2019, which is 2.8% more than in 2018 (4,445 people).
Despite these alarming figures, there has been little change in Russian drug policy to tackle this problem. Drug use is still criminalized, harm reduction services are under harsh pressure by the government, and stigma and discrimination by health care workers, police, and society in general remains a significant obstacle for drug users to seek help.
Naloxone and a difficult reality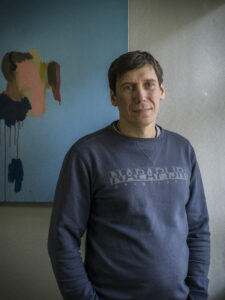 The fact that drug users are hesitant to seek help is understandable. According to Russian law, if an ambulance is called to somebody's home, it must report cases of drug overdoses to the police," says Maxim Malyshev, Andrei Rylkov Foundation. "After that, a person who overdosed can get into trouble with the police. They might come to his house and start forcing him to "cooperate", threatening him with a fine or another form of punishment. Of course, knowing these consequences, people don't want to call an ambulance and instead they try to solve problems on their own, which sometimes can cost them their lives. People fear being registered as a drug user and then risk being closely followed by the police, which has serious implications. For example, a person can't get driving license, and risks losing his or her job. Attempts to change this situation to benefit drug users is hindered by the lack of overdose prevention programs and the inaccessibility of a substitution drug called Naloxone. Naloxone in Russia is a prescription drug, which is not available over the counter in every pharmacy. As demonstrated around the world, Naloxone is almost the only way to avoid opioid overdose deaths.
"In 2019, Russia registered 3,800 fatal overdoses caused by heroin, methadone and other opioids," says Alexei Lakhov, deputy director of the Humanitarian Action Foundation (St. Petersburg). I am sure that some of these deaths could have been prevented if people who use drugs in our country had access to Naloxone. The situation in Russia could also be easily improved if all people in need of an ambulance, even drug users, were exempt from liability. This is a right patients have in many European countries".
The problem with naloxone was solved very successfully in Kyrgyzstan. There, the drug is given to NGOs for further distribution among beneficiaries.  "This model of naloxone distribution in Kyrgyzstan was recognized as one of the best in the EECA region and praised in the Global Fund report," says Sergei Bessonov, director of the Harm Reduction Network Association in Kyrgyzstan.  The benefits didn´t take long to appear – thanks to this initiative, the number of overdoses in Bishkek has declined significantly. This is confirmed by statistics, according to which in in 2018 in Bishkek there were registered only 5 opiate poisonings, and in 2019 only 2″.
"Recently, a man approached our organization, says Sergei, – he had found out that his son was using drugs. Knowing the possible dangers, I gave him a couple of ampoules with naloxone and a pamphlet with information on what to do in case of overdose. A few weeks later, at night, I received a call from this man asking for help – his son was unconscious after using drugs. In the end, after several manipulations, such as Cardiopulmonary resuscitation (CPR) and naloxone injections, we managed to save him, but without naloxone, we don't know how this could have ended".
Ukraine also currently suffers from limited access to naloxone. Despite the fact that due to  successful advocacy in the country, over-the-counter sale of naloxone is allowed, pharmacies still ask for a prescription when selling the medicine. Sometimes the drug is simply not available in pharmacies, or the pharmacists are unaware of what it is.
How do NGOs help?
Fortunately, there are still some NGOs in Russia that help people who use drugs to prevent and address overdose problems. One of them is the Andrei Rylkov Foundation in Moscow, which is implementing a comprehensive overdose prevention program at its own risk. It includes informing people and distributing naloxone as part of daily social work on the street, with people who use drugs. However, the organization's attempts to prevent overdose sometimes gets it in trouble. For example, once, in the underground newspaper Hat & Bayan, the foundation published an article on harm reduction for new psychoactive substances (so-called "salts"). It contained information about what to do when someone overdoses. As a result, the article was considered a drug propaganda campaign and the organization was fined 800,000 rubles by the Russian state.
Another Russian foundation, Humanitarian Action, in St. Petersburg, is investing in naloxone harm reduction kits and provides first aid training to outreach workers for overdose treatment for various types of drugs.
"We have a special dummy for this purpose, which we affectionately call Maxim," says Alexei Lakhov. With his help we show people how to do CPR properly. This is an innovative approach which includes creation of a bot to provide overdose information in Telegram messenger – @overdosehelp_bot. It has already been used by over 3000 people. Finally, I personally run the Drugmap.ru project, which collects data on overdoses and provides information about support available for drug users. In the last year alone, this portal was visited by about 30,000 people, almost 70% of whom are between 18 and 34 years old, which is the major drug using age group in Russia. We also launched a chat in Telegram messenger. There are already more than 1100 participants, and the question about what to do in the case of an overdose is asked quite often. In real time we consult people on what to do if somebody has an overdose. Of course, we immediately recommend calling an ambulance. If the overdose is caused by opioids, we explain how to use naloxone properly. In particular, we say that under no circumstances should a person be left alone even if he feels better after taking naloxone! This is because the naloxone action will end, and the opioid effects may return. Not everyone knows this, unfortunately. That is why, in my opinion, it is so important to educate people who use drugs, their friends and relatives about what an overdose is, and what to do if it happens."
Non-profit organizations in Ukraine and Kyrgyzstan are slowly but surely moving toward their goal of reducing drug overdoses in their countries.  A few years ago, Ukraine hosted a useful initiative by the WHO and the Ukrainian Institute for Public Health Policy to distribute naloxone kits to all possible overdose witnesses and organized mini-training sessions.
The All-Ukrainian Association of People with Drug Addiction (Volna) and other NGOs publish posts on their pages and in Facebook groups and hold meetings of initiative groups on this topic in their respective regions.
In Kyrgyzstan, NGOs produce videos that promote a message that people don't have to be afraid of police when they call an ambulance since ambulances are not obliged to call the police in Kyrgyzstan. The activists also released a video on what to do in case of an overdose with and without naloxone.
When it comes to raising awareness on overdoses, the world needs to think not only of opioid drugs. With the increasing popularity of new psychoactive substances (salts, amphetamines, etc.), overdose prevention from these drugs becomes more and more important as well. Despite the fatality rate being lower with these new drugs, overdosing on new psychoactive substances can have devastating impacts on user's heath and future quality of life.  The lessons and successes of opiate drugs harm reduction shows that it can actually save thousands of lives.
AFEW International and harm reduction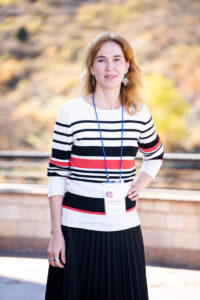 Daria Alexeeva, Director of programs, AFEW International
One of the core areas of expertise of AFEW International is harm reduction. Harm reduction covers the policies, programs and practices aimed to reduce the harms that might come along with the use of psychoactive drugs. The focus is on the prevention of harm, rather than on the prevention of drug use itself. Besides, harm reduction is a movement for social justice that is built on a belief in the rights of people who use drugs. Harm reduction is an approach where the health and quality of life of people who use drugs is prioritized over the drug use itself, which is taken as a given circumstance. It became widely accepted as an evidence-based approach to prevent HIV transmission among injecting drug users.
The number of new HIV infections among people who inject drugs increases in Eastern Europe and Central Asia every year. In the EECA region, harm reduction is mostly accepted only as a response to HIV. In the coming years AFEW will work to promote harm reduction as an effective approach for building healthy societies that work towards reaching Sustainable Development Goals.
In the Bridging the Gaps: health and rights for key populations project, AFEW is carrying out activities to increase access to health services for people who use drugs. Most countries of the EECA region have laws that criminalize drug use; AFEW advocates for more humane legislation for possession and use of drugs. Stigma and discrimination are major barriers for access to health services, so AFEW raises awareness of health care providers and trains them in human rights-based and client-centered health care. Furthermore, AFEW strengthens the capacity of people who rely on drugs organizations and develops skills for advocacy, peer support, and research.
Machteld Busz, director of Mainline, a harm reduction organization in the Netherlands 
Harm reduction is an effective approach to drug use. There is solid scientific evidence that proves harm reduction prevents the spread of infectious diseases such as HIV, Hepatitis B and C, Tuberculosis and sexually transmitted diseases. It is also very effective in preventing (fatal) overdose. Harm reduction is very practical and promotes interventions such as, in the case of overdose, drug testing. Overdose is often caused by contaminating substances in the drug that someone is using and/or caused by the unexpected potency of a substance. Basically: overdose ofen happens simply because people don't know what they are taking. Drug testing is a very effective way to make sure people can dose their drug before they use it. Other practical advice and information can help prevent overdose. We advise people to smoke some of their drug before they inject it, for example. This can reduce the stress of withdrawal symptoms and can tell a person how strong the drug they've bought is.  
In most countries where we work, drug testing is unfortunately not available. People have to be more creative and pragmatic to prevent overdose. Peers need to know what to do in case a friend overdoses. They need to understand basic first aid. Peer to peer programmes are very effective to prevent fatal overdose and we urge people to never use alone and always do it in a (more or less) safe environment, where you have time to prepare your shot and don't have to rush. This is of course a luxury that is not open for many street-based people who use drugs.  
What we also always try to do is to sensitize health care staff and police. People who use drugs are often very afraid to call an ambulance when a friend has overdosed. And rightly so: in many countries the health care workers call the police when they see overdose cases and people are taken to jail and/or (forced) rehab. By trying to get health care workers and police on board with your harm reduction programme, you hope to create an environment where people can call an ambulance without fear of arrest.
Naloxone is an important aid to reverse overdose as well. In some countries it is quite widely available and even peers are allowed to carry it on them.This is extremely effective, in particular in countries where overdose on opioids is very common (such as the USA or Canada). Unfortunately, in most countries, access to Naloxone is still very poor.
Nowadays we feel that overdose on stimulants needs more attention. When people 'overamp' on stimulant drugs, it can lead to pretty serious physical problems (including a heart attack) and acute mental health needs (including psychosis). This requires a different approach compared to opioid overdose and we need to get more information out there to make sure people know how to respond.