Overview of models of alternative fundraising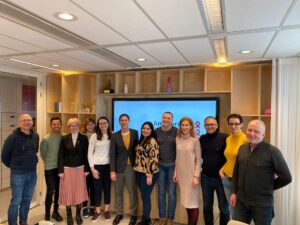 AFEW International released the overview of models of alternative fundraising – lessons learnt from the study tour for representatives of Russian NGOs. The tour was organized in February 2020 in Amsterdam and was held as a part of the EU-Russia Civil Forum and the program "Bridging the gaps: Health and Rights for Key Populations".
How do Dutch NGOs fundraise? What are alternative financing models? How to look for sustainable sources of income for NGOs through corporations, private donors, and through social entrepreneurship? For answers to these and other questions, representatives of Russian NGOs went to the Netherlands.
In the final document you can find the results of the tour, suggestions and new ideas.
Please find the report here (in Russian).