Global Prison Trends 2020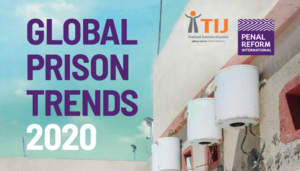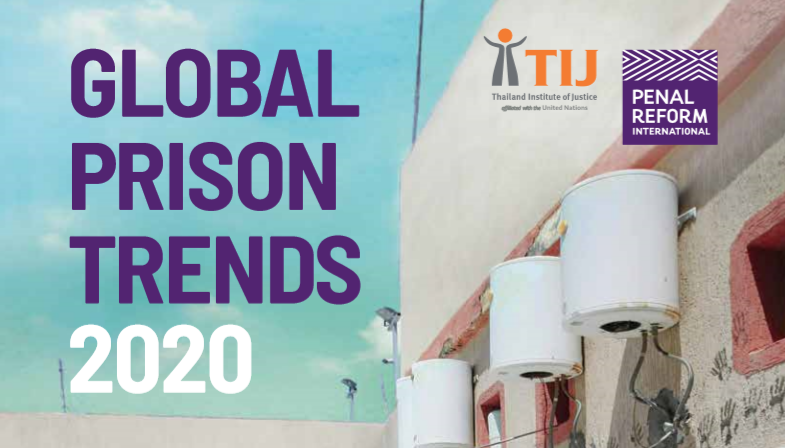 Penal Reform International released a document Global Prison Trends 2020.
Global Prison Trends 2020 documents the chronic issues that have led to this human rights and public health crisis and the challenges facing criminal justice systems in responding to the global pandemic.
The report documents a record 11 million people in prison worldwide, with over 124 prisons exceeding their maximum occupancy rate. Global Prison Trends shows how this increase in numbers is driven by a punitive approach to criminal justice where more costly prison sentences are favoured over non-custodial alternatives.
The overcrowding and underfunding of prisons, alongside the overuse of imprisonment, has resulted in poor health services and sanitary conditions for prisoners that make people in prison and prison staff acutely vulnerable to COVID-19.
The special focus of Global Prison Trends 2020 identifies the solution presented by increasing the use of alternatives to imprisonment and the challenges governments may face in implementing this. PRI advocates for an increase in the use of alternatives to detention as a solution to the global prison crisis and in the long-term to reduce reoffending rates, better protect human rights and tackle overcrowding.
Global Prison Trends 2020 explores the following subjects:
– Crime, justice and imprisonment
– Trends in the use of imprisonment, including the funding of penitentiary systems
– Prison populations such as women, children, older persons and minority groups
– Prison management including the provision of health services
– The role and use of technology in prison
– A special focus on alternatives to imprisonment